Company profile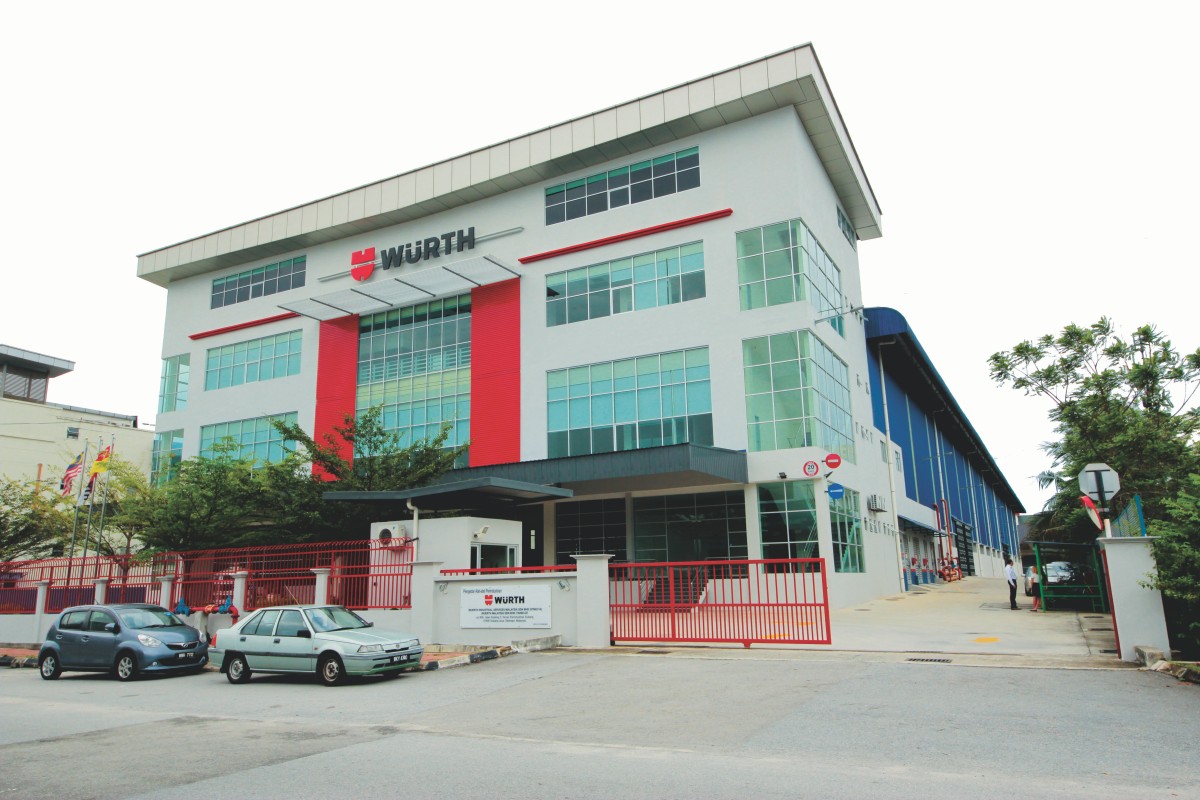 Wuerth Industrial Services Malaysia was founded in 2009 to serve the growing demands of industrial customers in Southeast Asia. We offer our industrial clients the whole range of fastening and assembly material for industrial production. From our supply hub in Kuala Lumpur, Malaysia, we support our customers in Malaysia, Singapore, Thailand, Vietnam, Indonesia and the Philippines.
Focused on the diverse local requirements, the strength of Wuerth Industrial Services Malaysia lies in customised vendor-managed supply and service concepts such as CPS®KANBAN.A globally integrated SAP system and a fully equipped local QC Department ensure the highest level of Würth quality and service.
Wuerth Industrial Services Malaysia is the local affiliate of Würth Industrie Service Germany the industry headquarter of the worldwide operating Würth Group. We are part of the global Würth Industrial Network (WINWORK®) of over 40 industrial companiesproviding customers around the world with professional Würth support and supply security. The flexibility, values and character of the Würth family business are the key to our success both in Germany and Southeast Asia.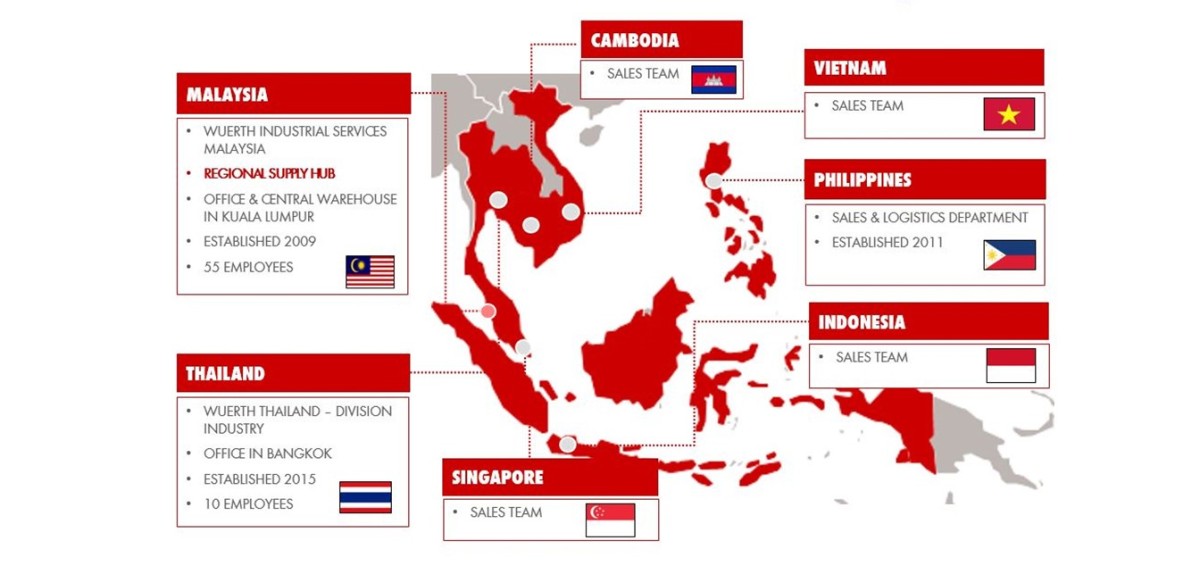 Our goal is clear: The best C-Parts Solutions for our industrial customers.
Our main strength : our logistical solutions, our supply and delivery services and our stock management. Thanks to the "CPS® C-Part Solutions", we offer our customers some solutions, which can be personalized, in order to be adapted to their needs.
Wuerth Industrial Services Malaysia is the reliable and competent partner for the C-Parts management.