Surface Protection Systems
Considerable importance is attached to corrosion protection for components and, in particular, screw connections in many constructions.
Against this background, the individual selection of a surface protection system for tailored corrosion protection for fasteners represents a significant task for the designer. Even if the multitude of available corrosion protection systems can be seen in an overview based on performance data, an economic assessment is much more difficult. A constantly changing procurement market and the necessity of volume bundling require a high level of attention.
SELECTION OF THE CORROSION PROTECTION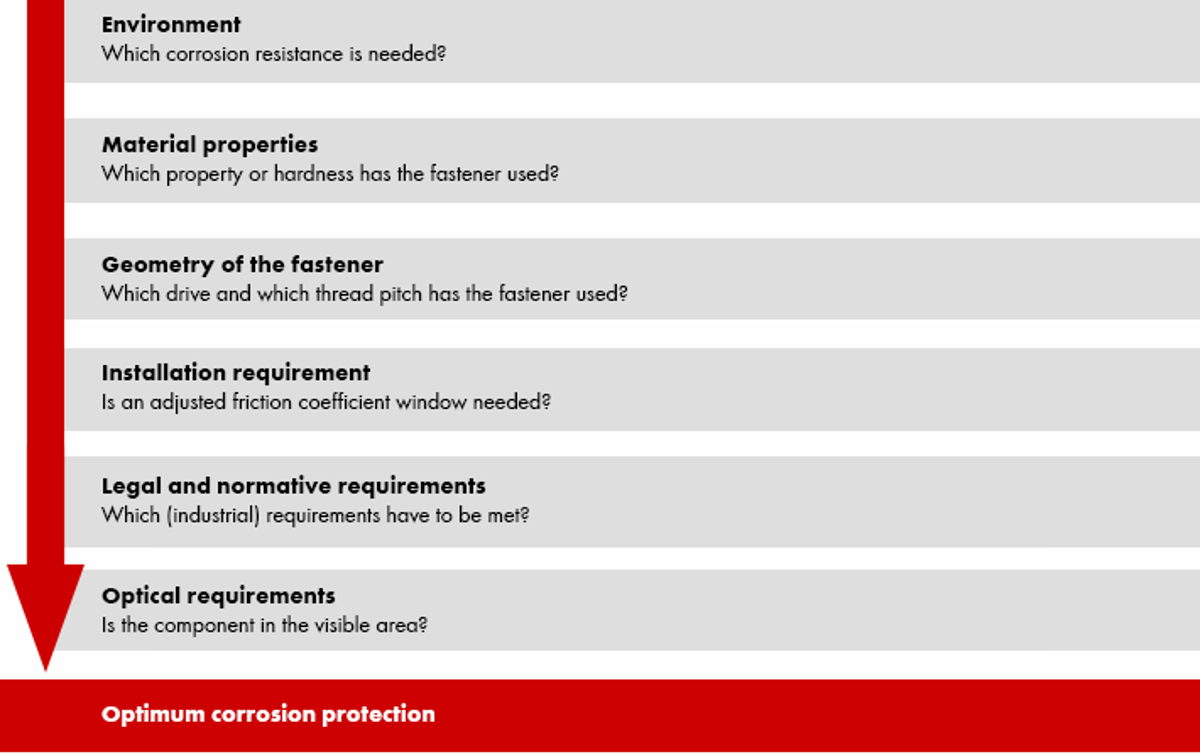 ​ ​